Infinite Nap
Claire's comics forgive you for the daily modern embarrassments you stumble over.
Amazing Super Powers
Consistently one of the most bonkers 3-panel comics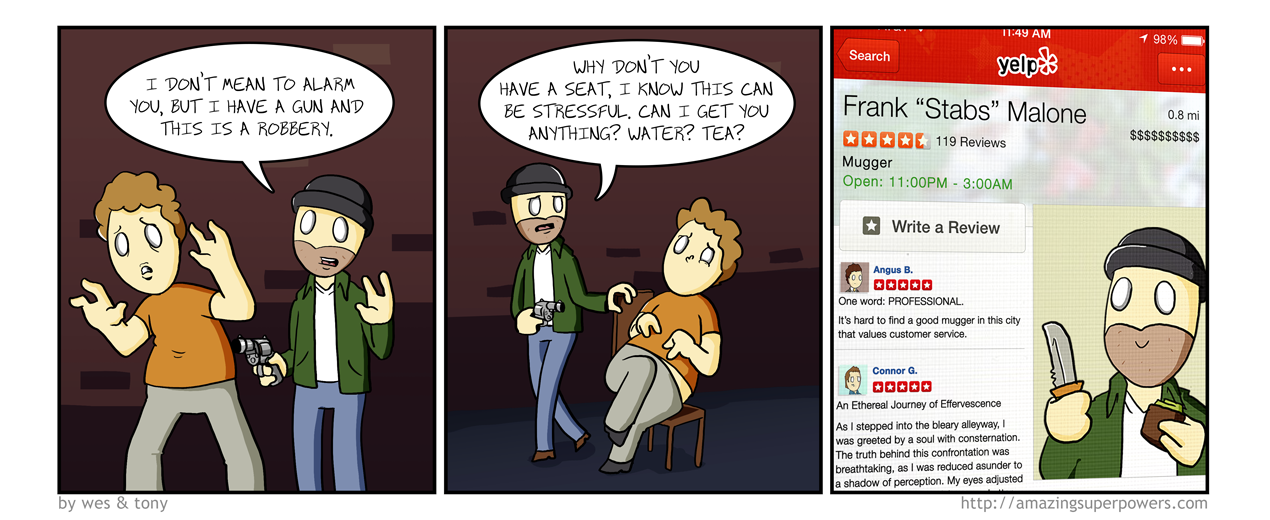 Left-Handed Toons
Two right-handed cartoonists began drawing southpaw. So far they've drawn more than 1650 comic strips with their left hands.
Need vs. Want vs. Affordability
On having the right skills:
The mistakes we make.